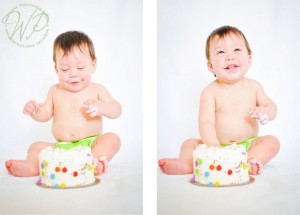 "Our family has used Wenzel Photography 3 different times in less than a year! I first chose Wenzel Photography in May 2010 to take pictures of my 3 month old son and I for a Father's Day gift. I was so satisifed to see how natural Destiny was working with an infant that only wanted to sleep and eat. I was blown away when I saw the final product. She captured the most precious moments, moments that no one else would have thought to caputre, like my son's little hand wrapped around my necklace or his very brief grin when I held him up in the air. Not only did she capture such beautiful and fleeting moments of a 3 month old, but she also magically made me look anything other than sleep-deprived! I knew I had found a gem of a photographer.
Our second session was a family session at a location that Destiny was not familiar with. I could really see her shine as a professional photographer. She has an eye that can easily find the great shots. She delievered a second time.
When planning for my son's 1 year pictures, Wenzel Photographer was the one and only choice! I knew Destiny would never make my son "pose" and would never make him feel uncomfortable. Destiny knows how to allow children to just be who they are and do what they want while she follows and caputures great shots along the way. What will always be remembered about that session is how hard she worked before the session to find a location that would allow us to take birthday cake shots. I don't think many other photographers would be that dedicated to their clients, or even open to try new ideas. Wenzel Photography is always receptive to new approaches and ideas.
I really could rave about Wenzel Photography all day. Destiny has a talent that can't be taught; Destiny can make the most simplistic shot magnificient. Everytime I get the final product of my session, I am taken aback by how captivating the pictures are. In one word: Dreamy!"
Alicia G.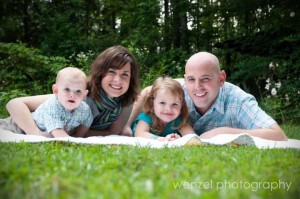 "We had never had a successful family picture until our experience with Destiny!  We had given up hope that we would ever get a photo that we liked.  Till this day we still haven't been able to come close to reproducing what Wenzel Photography gave us.  Thanks Destiny!"
Sarah V.
Would you like to share your own review of your experience with Wenzel Photography?   You can submit a review through our CONTACT form in our menu bar above.  We would love to hear from you!